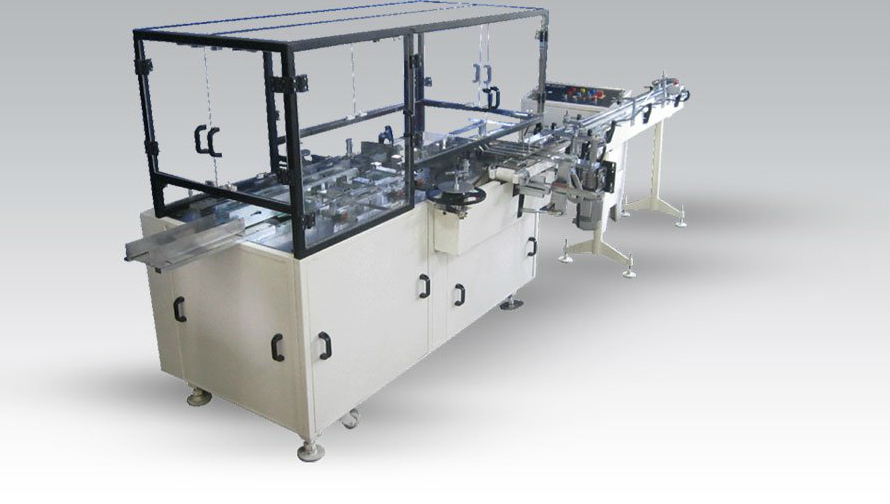 Features & Advantages
• Saves Labour requires
• Can be connected on line with wrapping machine. Saves multiple movements of cartons.
• Uniform banding of Soaps.
• Can be used for assorted pack offline.
• Registered/Continuous printed design can be used.
• Total Mechanical design, No Pneumatics, means a lot of saving.
Total Powers
Speed
Product
Air Consumption

1.25 kW

Up to 60 packs per minute
depending on the matrix
and the size of the soap.

Soap

5 CFM