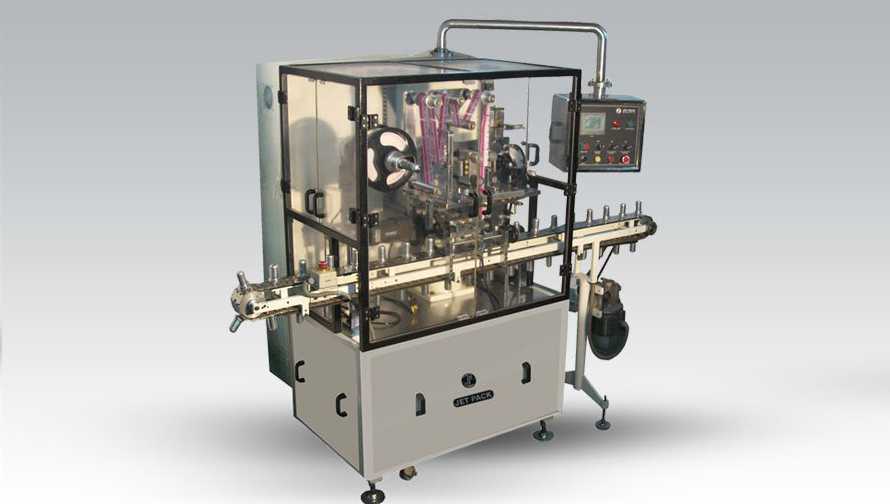 Features & Advantages
• Strong and flexible packing.
• Minimum Labor Requirement.
• Compact in Size
• Ease of Operation.
• Flexibility for Change over For Different Sizes. ( subject to possible range)
• Photo Cell Unit for Print Registration.
• Eye-catching look. High gloss and clarity of pack, value and visual appeal.
• Prevent moisture damage.
• Durable and tear-resistant. 
Total Powers
Speed
Product

9 kW

Up to 120 Bottle per Minute
(Depending on the efficiency of the operators loading )

Hing powder Bottle, milk powder Bottle, food Colours Bottle,
Y-Cones, Balm Bottle, Talcum Powder Bottle, Threads, Bottle Neck.