Automatic Single Head Powder Filling JET-PF45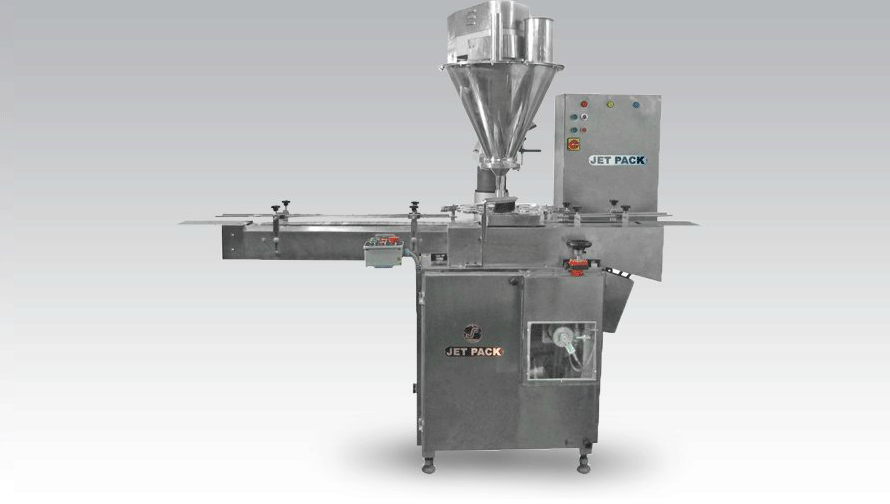 Features & Advantages
• Accurate weight control.
• No wastage of material.
• High speed of packing.
• Capability to handle wide range of products & pack sizes.
• Perfect for all free flowing powders.
• Controls based on PLC (Optional).
• Minimum Labour Requirement.
• Servo Model available. 
Total Powers
Speed
Product
Filling Quantity
Dimensions of Machine

2 kW

30-40 Fills Per Min
depending upon
the container size and
the product Quantity

Free Flowing Powder- Spices,
Masala, hing powder, milk powder,
food Colours, custard powder,
chocolate powder, baking powder.

10 Gm- 1 Kg (with The
Help of Change Part)

3100 (L) X 1000 (W) X 2000 (H)
• Dimensions Subject to change
depending on the powder / Container.