+91-8767829009

Automatic Collating and Over Wrapping Machine jet COWR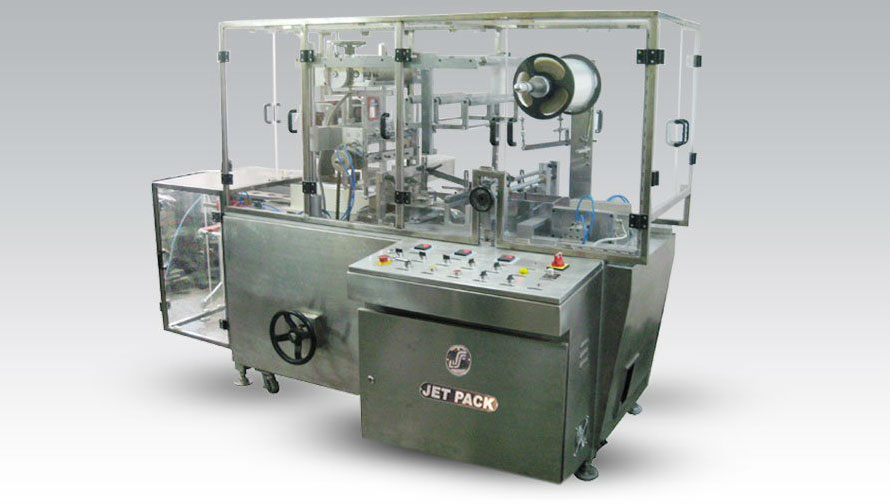 Features And Advantages
• Replacement of Manual Labour .Means more cleaner and hygienic packaging
• Replacement of PVC and other non biodegradable films like PVC with BOPP film
• No wastage of the packaging material
• Direct online packaging from cartoning machine.
• High speed consistent operation. 
Total Power
Speed
Product
Air Consumption
Dimensions of Machine

3 kW

Up To 30 pack /min.
Depending on the cartons

Tea Bag , Pre Mixes carton ,
Biscuit carton, Soap carton, Perfume Carton ,
Cosmetic Cream Carton , Hukka Flavor Carton ,
Hukka , erasor , Cards, cosmetic cream carton,
cosmetic cream tube carton ,
perfume box, hookah carton

4-5 CFM/ 5-6 kg/cm²

2050 MM (L) x 2450 MM (W)
x 1700 MM (H).