Automatic Cap Pressing Machine JET-CPR-AUTO-HS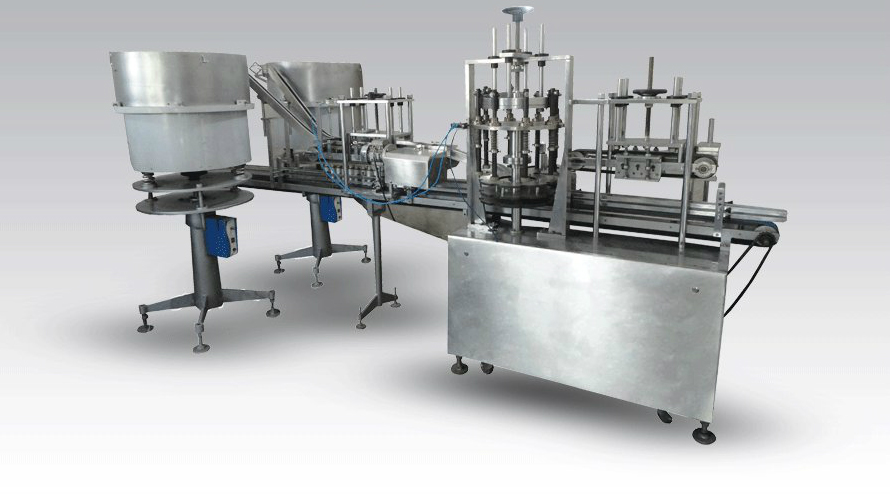 Features & Advantages
• Simple Design.
• High Speed Operation.
• Low Power Consumption.
• Main Features of Capping Machine -"No Container - No Cap arrangement".
• Online / Offline Operation can Possible.
• Our machines are also for applying Round or other shape of Glass, Plastic, PET, LDPE, and HDPE Bottles with the aid of change parts or capping head.
• Minimum Labour Requirement. 
• The machine has output up to 60 to 120 Bottles/Min depending on the size and shape of the Bottle.

Speed
Product

60 to 120 BPM (Depending on the Size and Shape of the Bottles)

Hing powder bottles, custard powder/chocolate powder bottles/ coffee powder jars,
milk bottles, Ghee Bottles, milk powder bottles, juices, syrup, honey.