+91-8767829009

Over-Wrapping-Machine-JET-OWR-100C-PH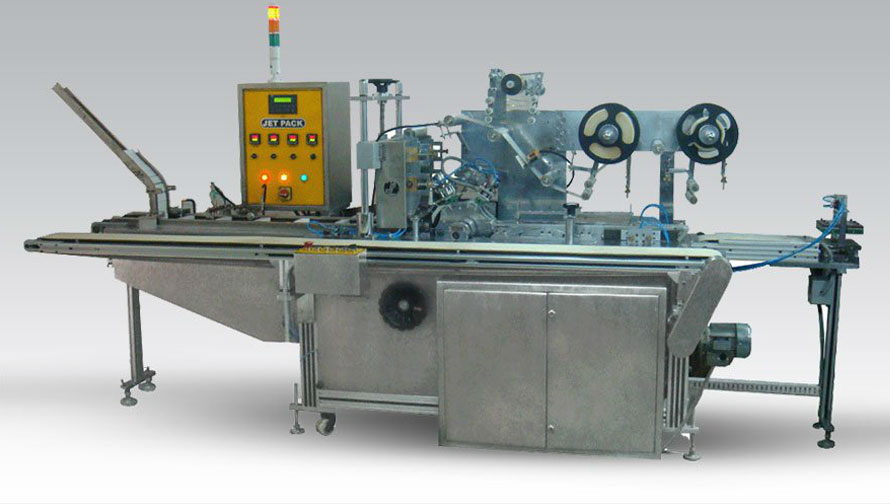 Features And Advantages
• High speed wrapping.
• Suitable for Pharmaceutical.
• S.S. Guards as per GMP standard
• Rotary cutter for smooth cutting of the film.
• Retractable/stationary head sealers. 
• Digital temperature controller.
• Interlocking arrangement can be connected online to the cartooning machine.
• Infeed conveyor for feeding directly from the cartooning machine. 
Total Power
Speed
Product
Carton Sizes
Air Consumption
Dimension of Machine

2.5 kW

Up To 120 pack /min.
Depending on the cartons

Pharmaceutical Carton
50 mm X 10 mm X 7 mm to 250 mm
X 140 mm X 100 mm
4-5 CFM/ 5-6 kg/cm²
1900MM (L) x 1700MM (W)
x 1900MM